Second Best 95" Wood Dining Table by Blu Dot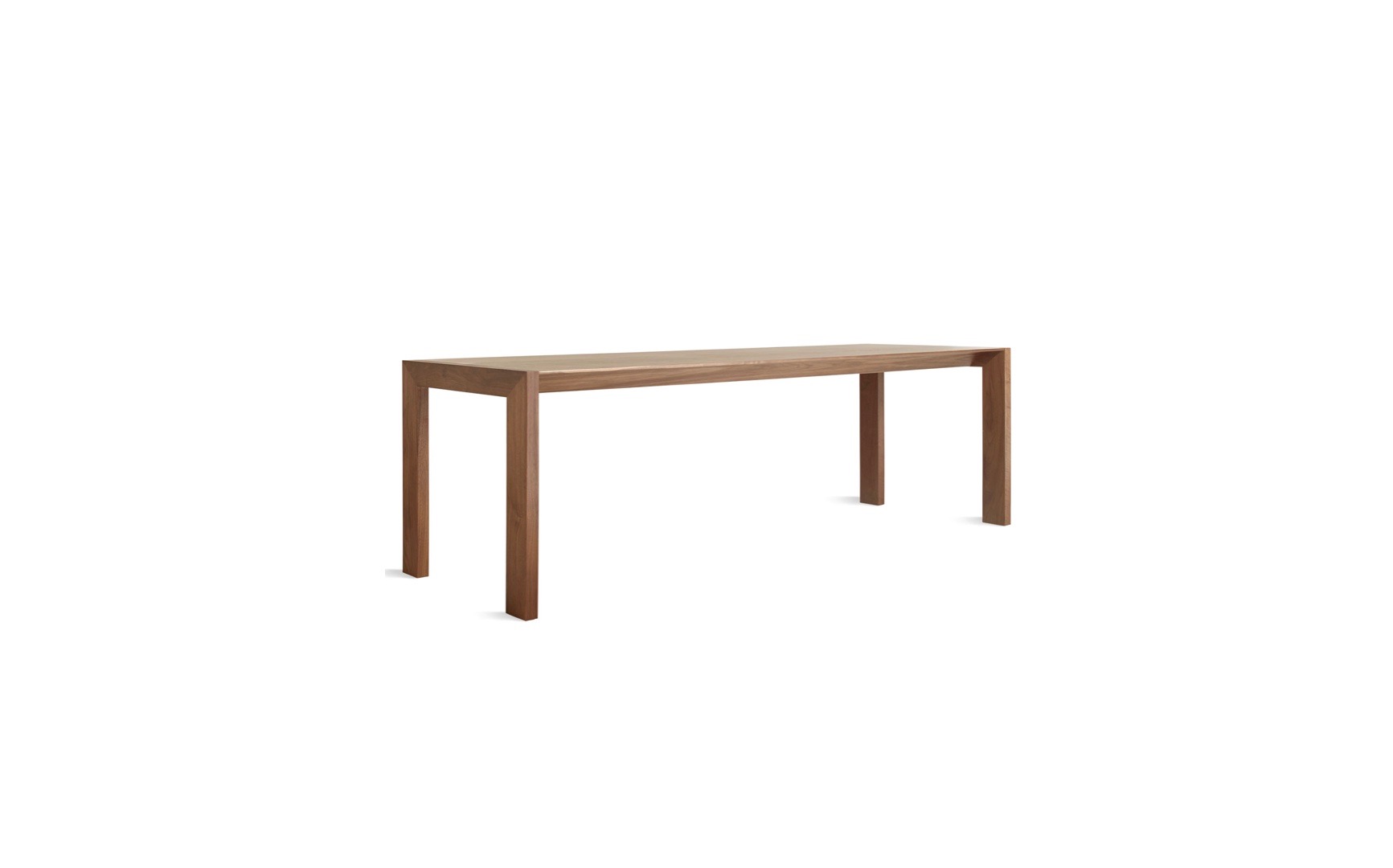 Second Best 95" Wood Dining Table by Blu Dot
Simple works. Broad, solid walnut legs and a beveled edge top - drop dead gorgeous. No trickery or adornment needed, the unpretentious design lets you, your meals and your company always take first place. Available in 76", 95" and extension dining tables.
Walnut veneer top

Solid walnut legs

Seats eight comfortably

Assembly required

A shipping charge of 15% will be added to all Blu Dot merchandise.
sold out